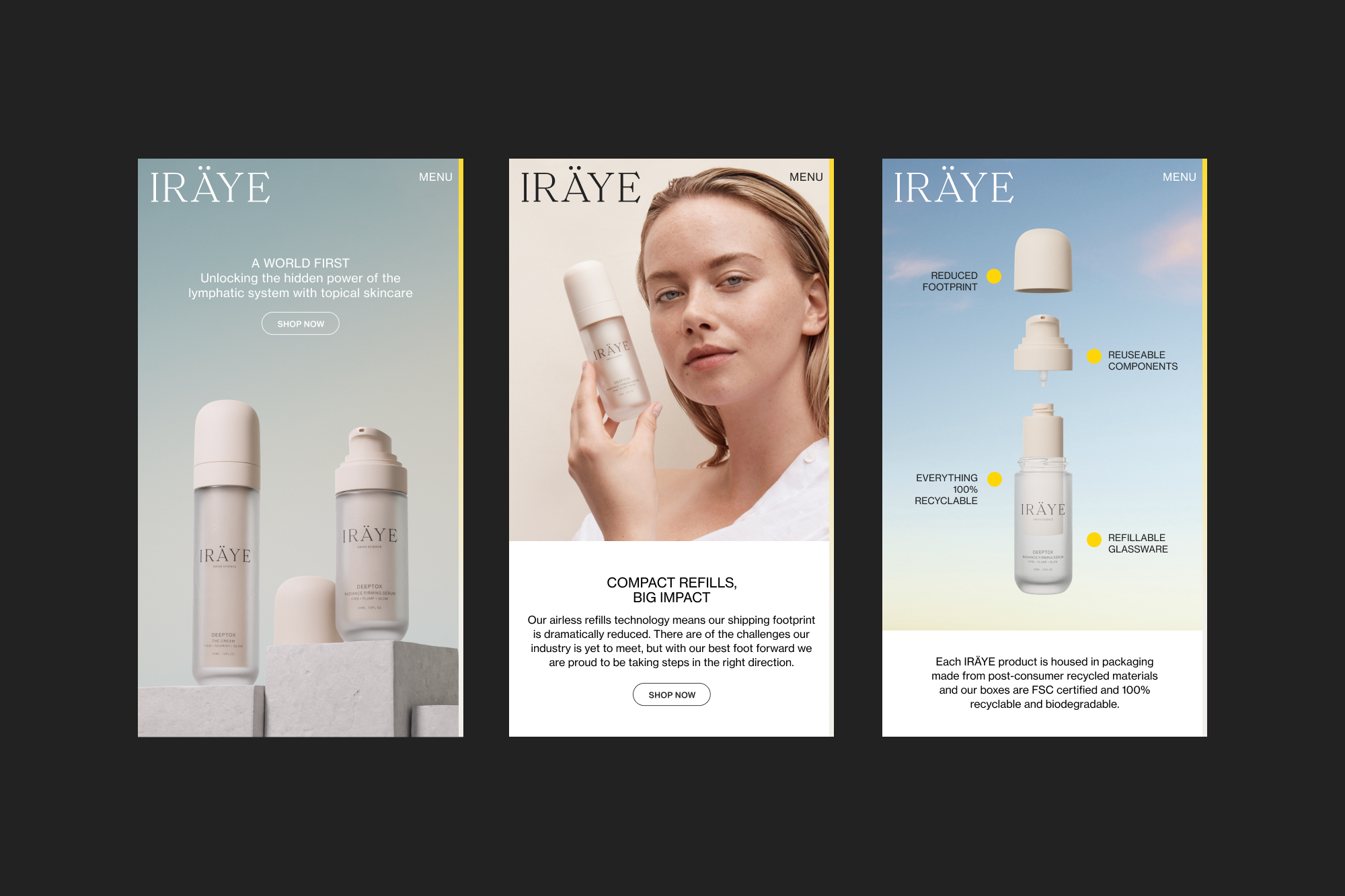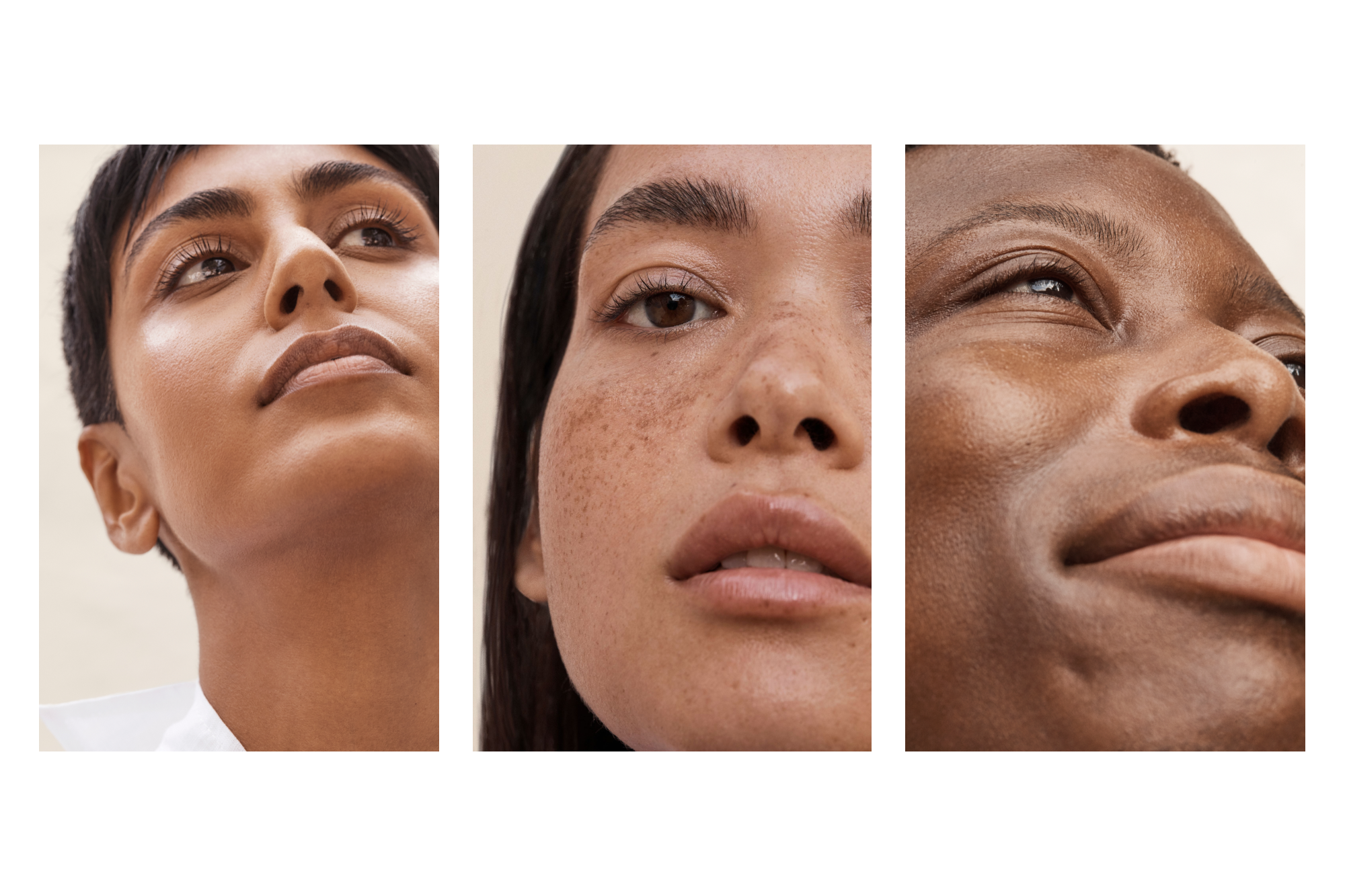 IRÄYE skincare is an academic spinout born in the labs of Harvard and ETH Zürich who approached HOLIDAY to help them launch a novel skincare technology to market in January 2022. When we first met, they expressed a desire to engage HOLIDAY for developing art direction and web content only. However, after an initial chemistry meeting and learning more about the brand, it soon became clear there was more work to be done on the foundations of the brand before we could move forward and create the impact they were looking for.

HOLIDAY wrote a comprehensive new scope of work, including the reconditioning of insights, brand story and a strategy to address their most significant challenge: The translation of their scientific innovation and deep research that directly informs their reasons to exist into language and benefits the IRÄYE audience could easily understand and connect with.

Having now established a concrete brand narrative, HOLIDAY scrutinised the initial design work and further developed the graphic language to better reflect the brand and product as a whole.

This groundwork allowed us to develop a new visual platform taken from the meaning behind IRÄYE—a name unique to the brand, which has no literal origin, a portmanteau of "I" and "Radiate", an everyday affirmation of positive intent and recognition of the core benefit of each of their products: Radiance.

Hard-won clarity and the brand name itself gifted us a pathway to a visual territory that exudes radiance through natural colour energy, infusing the imagery with a lightness and sense of time and space to self-care.

HOLIDAY work on an ongoing collaboration with IRÄYE skincare, working as brand consultants and agency of record for all creative direction across marketing, design and content.
Brand consultancy
Strategy
Creative direction
Art direction
Packaging design
Digital direction
Photography: Hannah Hillier
Product renders: RenderFolk /
Fabio Ziplies